Mission and vision
Health is a precious thing, and the only one, in truth, meriting that a man should lay out not only his time, sweat, labor and goods, but also life itself to obtain it. Michel de Montaigne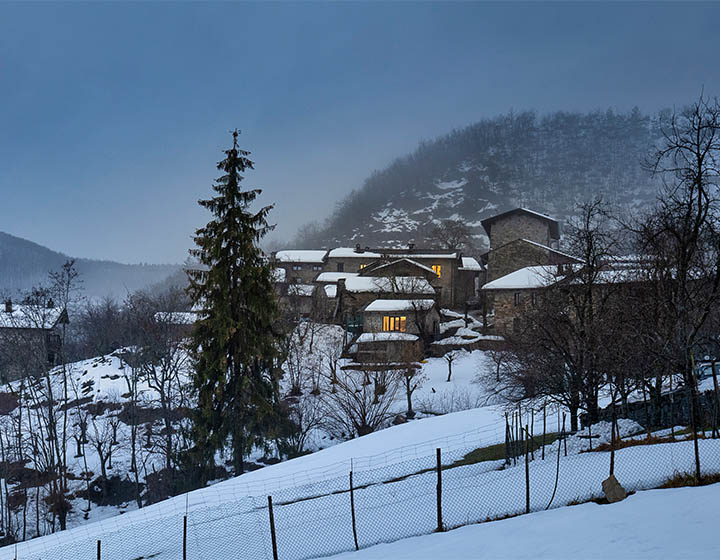 Our History
Editrice Mogliazze is a small independent publishing house that publishes texts on natural medicine, nutrition and cooking according to the blood group diet.
The editorial adventure of the publishing house began in 2011 with the publication of the book "Dr Mozzi's recipes – Tasty and gluten-free recipes for the blood type diet" to meet the growing requests for new recipes suitable for those who follow the blood type diet. In March 2012 he published the editorial success "Doctor Mozzi's diet – Blood groups and food combinations", a text that contains the guidelines for nutrition according to blood groups.
The second recipe book "The recipes of Doctor Mozzi 2 – Gluten-free bread and…", which came out in 2014, focuses on bread-making (sweet and savory) with gluten-free flours.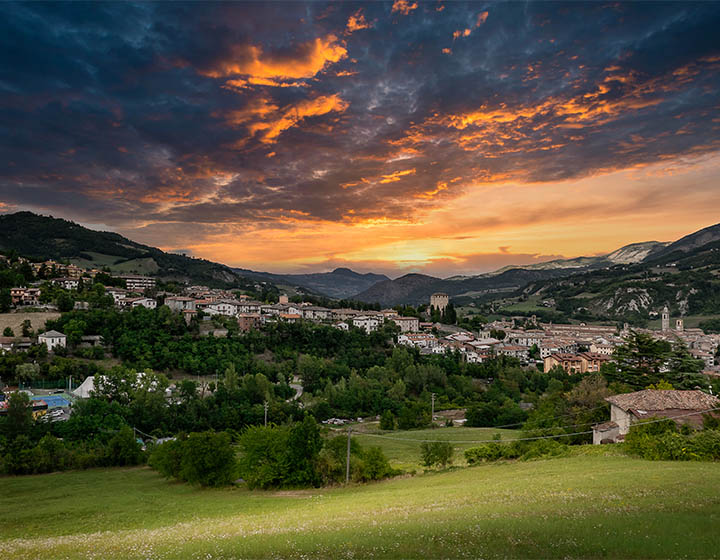 About us
In 2015, "Dr. Mozzi's agenda 2015″ was published. The agenda contains nutritional advice, information on phytotherapeutic extracts and recipes that can be used in every season. Subsequently, in 2017 the English version of the flagship product was published, with the title "Dr. Mozzi's diet – Blood Types and food combinations", with the aim of spreading this food style even outside the Italian borders. In the same year, the e-book versions (Kindle) of the books in Italian were also made available, as well as of "Dr. Mozzi's diet" in English, French, Spanish and German.
In 2019, "Phytotherapy for blood groups" was published, a guide to the use of phytotherapeutic extracts according to the blood group by Dr. Martino Mozzi. In 2020 "You can heal" was published, a guide to learn more about Dr. Mozzi's method and to help people investigate the cause of diseases and manage their health. In the same year Silvia Simonetti's "La mia mamma cucina speciale" ("My mum's special cuisine") and "la dieta dei gruppi sanguigni per mamme ribelli" ("The blood group diet for rebellious mothers") were published. Two splendid instruction manuals aimed at parents, but above all at mothers who want to follow a correct diet during pregnancy, breastfeeding and weaning. In 2021 "Covid-19 and viral diseases" was published, a guide containing Dr. Mozzi's food advice in case of illness, flu epidemics or pandemics.
In 2022, to celebrate the 10th anniversary of the publication of "Dr. Mozzi's diet", "Dr. Mozzi's NEW diet" was published in Italian and English, with updated graphics and contents.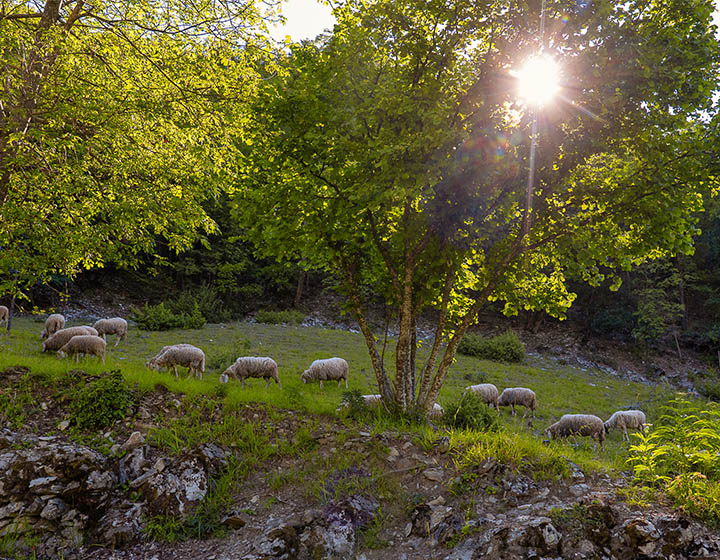 Mogliazze Agricultural Cooperative
The publishing house was born from the project of the Mogliazze Agricultural Cooperative, a farm immersed in the woods of the Emilian Apennines at an altitude of 800 meters in the municipality of Bobbio. The ancient rural village of Mogliazze, abandoned after the Second World War, was recovered in the 1970s and is now almost entirely renovated. Some of the old houses have been converted into laboratories where fruit compotes, vegetable stock cubes, tomato puree and tomato pieces, honey, phytotherapeutic extracts and macerated oils are produced. These products are made with artisan methods using high-quality raw materials of organic origin in the laboratories present on the farm.
Organic and natural products are also marketed and sold in specialized shops: brutti ma buoni biscuits ("ugly but tasty"), quinoa biscuits, biscuits made with legume flour; almond cakes, grapeseed oil, quinoa, buckwheat, millet and chicory coffee.
The Cooperative also breeds sheep and goats in free pasture, which keeps the surrounding pastures clean and tidy.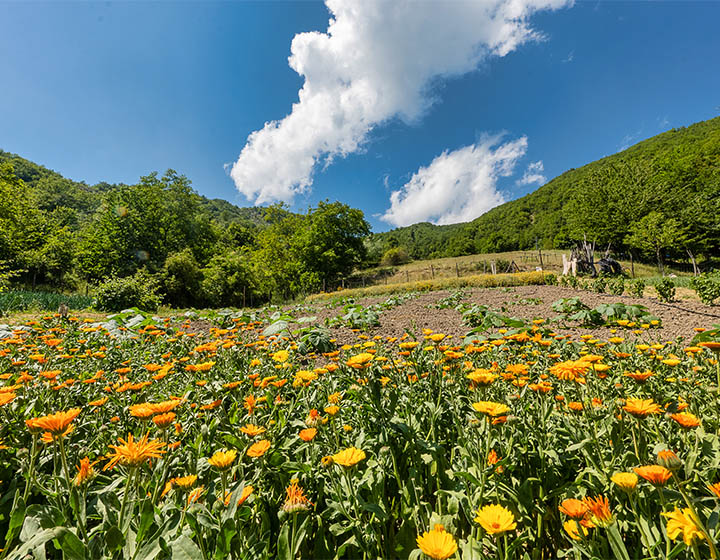 "One thing I can say is that I have never given up in all these years. In one way or another I have always placed observation, research and putting into practice first. Putting into practice that I did not carry out in a hospital, a clinic or a laboratory, but in Mogliazze, a town immersed in the woods of the Emilian Apennines. This type of life has undoubtedly helped me to understand many aspects related to
human health."